---
---
Courtesy of Jim Fewins, Blue Lake Farms
---
Having had very good results from our 2014 order, we want to order some more Legend lespedeza seed this year for another field.

Our Legend lespedeza produced very well on our new hay field last year, producing a good supply of hay in late September on one portion of the field. On another part, in October, 2014, our main herd of fall-calving cows got a month of good management-intensive grazing as they were having babies. Both harvests came after seed was set, so we are hopeful that this field reseeded itself well.

The hay yield and quality were excellent. While Toby baled, I made a large number of photos of this field. You can see the Legend carpeting the ground beneath the red clover and Quick'n'Big crabgrass in the close-up photos below. The Legend was so thick that it is the main ingredient in this mixed hay. We have been feeding two groups of 'stockers' the hay from this field, and they are thriving on it.
Thank you for a very fine product!

Sincerely,
Debby Dulworth

Toby & Debby Dulworth & Family
Registered Seedstock Herefords since 1965
2015 marks our fiftieth year!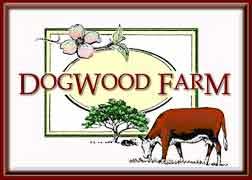 All natural, all grassfed Hereford beef:
Raised entirely on pasture with no hormones, no antibiotics, no steroids.
Better for you, better for the cattle, better for the farm, better for the farmer.
And better for the Earth.

Contact us at:
2492 S. Kirkman Road, LaCenter, KY 42056